Starting a Playgroup is as easy as having a couple of families with children aged 0-6 years who want to get together. Once you have decided to start your Playgroup, complete the Community Playgroup Registration Form and submit the form to Playgroup SA. You've officially opened your Playgroup!
You can start a Playgroup without having interested families. Playgroup SA can assist you to advertise your Playgroup and can refer families to you.
Why Start a Playgroup?
People start Playgroups for many reasons:
A group of friends or neighbours want to regularly meet together with their children.
There is no other Playgroup nearby.
A new parents' group at a health centre or child and youth health centre may want to continue to meet and develop into a Playgroup.
Local Playgroups are currently full.
A community centre, neighbourhood centre, school or church or other family service wants to offer Playgroups as part of their program.
To gather a group of a similar cultural background or of the same language group.
To gather a group of people with similar interests such as fathers, nannies, outdoor enthusiasts or learning styles, such as the Montessori method.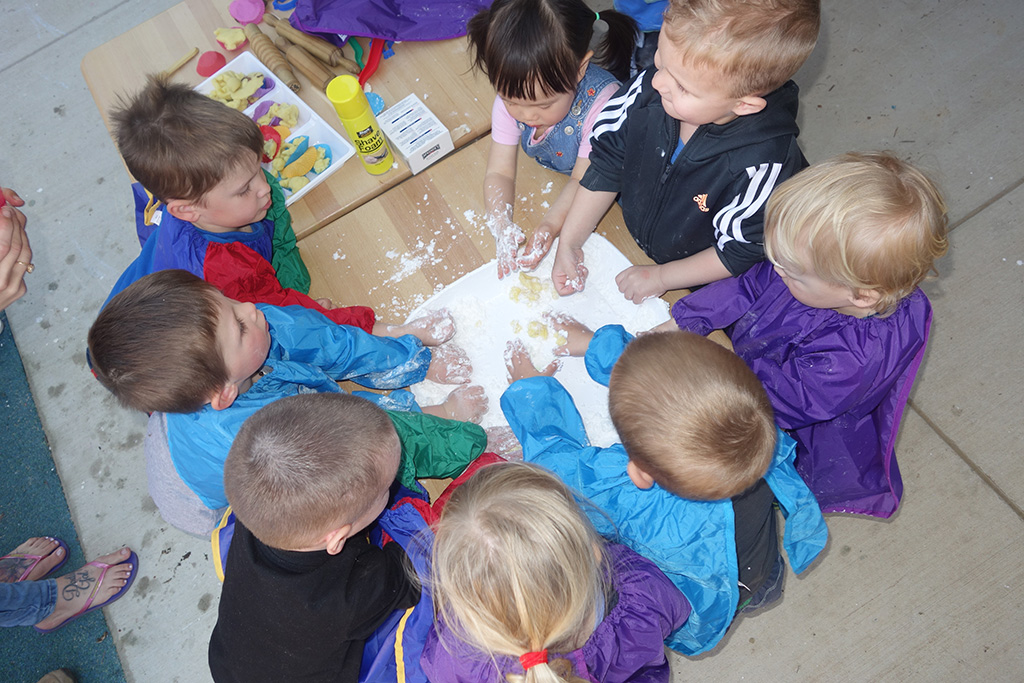 Playgroup SA is here to help you at every step. We can provide you with support via phone, email and more importantly via face-to-face meetings to assist you with starting your playgroup.
If you already have your families, venue and time settled, Playgroup SA can assist in advertising your group, settling a program and sourcing resources.
You can start a Playgroup
Don't feel daunted by the overall project!
Just follow these 10 steps, one at a time.
Step 1
Contact Playgroup SA to receive advice from our Community Impact Team and to receive a New Playgroup Information Pack.

Step 2
Register with Playgroup SA to receive specialised and continued support in getting your Playgroup started.

Step 3
Promote the Playgroup and encourage families to become your members. Registering with Playgroup SA also ensures new families will be referred to your group.

Step 4
Meet with families to define the purpose of the Playgroup, to find a place to meet and a time for your sessions.

Step 5
Allocate adult roles or duties to spread the workload fairly.

Step 6
Work out a budget.

Step 7
Choose activities to be offered and begin to gather toys and equipment.

Step 8
Begin to formulate some ideas on how the group will address any problems or issues that may occur during Playgroup. Write a Playgroup policy with the group's values and expectations clearly represented.

Step 9
Set the starting date.

Step 10


Run your first Playgroup session!