Playgroup SA is a strong advocate for play, as play is essential for a child's brain development. It allows them to foster creativity, social and physical skills, cognitive and emotional development as well as practice and master newly developed skills, gain confidence and learn about the world around them.
"Children need the freedom and time to play. Play is not a luxury. Play is a necessity." -Kay Redfield Jamison
"When we treat children's play as seriously as it deserves, we are helping them to feel the joy that's to be found in the creative spirit" –Fred Rogers
---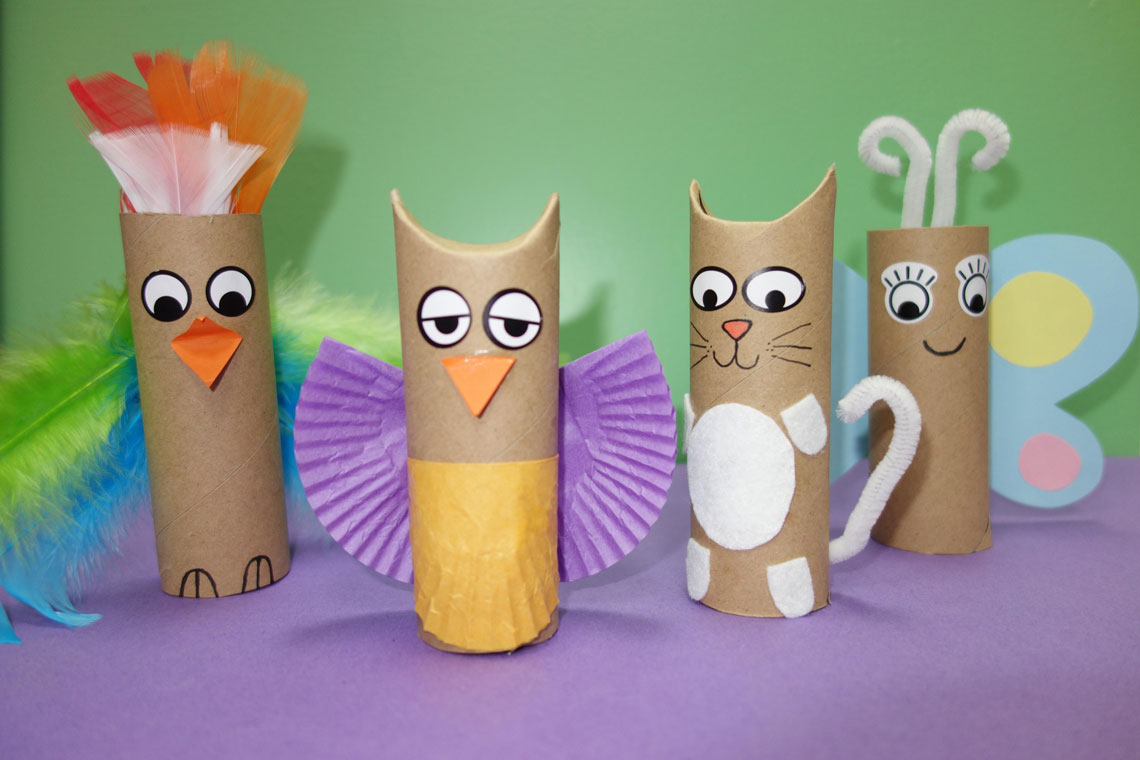 Cardboard Roll Friends
SEPTEMBER, 2015
Have fun making and creating some little friends from cardboard rolls. If you haven't got any cardboard rolls around, just make your own by rolling a piece of cardboard into a cylinder shape and sticking it together.
Decorate the cardboard rolls with any craft items you have available (feathers, patty pans, felt, material scraps, pipe cleaners). You can also use coloured paper and cut out shapes from it to make wings etc.
We have made a butterfly, owl, bird and cat to give you some ideas. What other animals can you create?
When you have finished you may like to make up a story using your little friends as the main characters or, give one to each family member and have fun creating a story together. After, you can find somewhere to display your little friends.
Previous Activities
---