Playgroup SA is a strong advocate for play, as play is essential for a child's brain development. It allows them to foster creativity, social and physical skills, cognitive and emotional development as well as practice and master newly developed skills, gain confidence and learn about the world around them.
"Children need the freedom and time to play. Play is not a luxury. Play is a necessity." -Kay Redfield Jamison
"When we treat children's play as seriously as it deserves, we are helping them to feel the joy that's to be found in the creative spirit" –Fred Rogers
---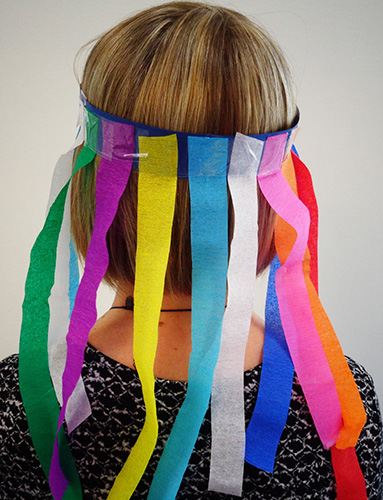 Rainbow Hair Headband
MARCH, 2018
Here's something for crazy hair day! A fun rainbow hair headband.
Download our activity sheet below.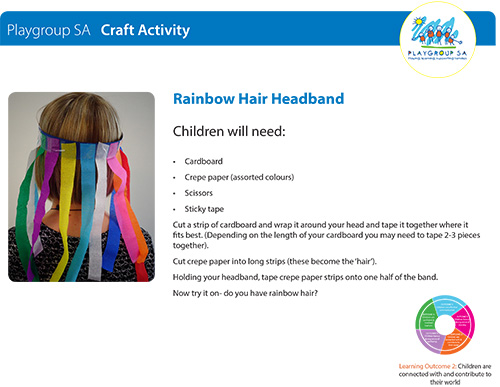 Previous Activities
---