Playgroup SA is a strong advocate for play, as play is essential for a child's brain development. It allows them to foster creativity, social and physical skills, cognitive and emotional development as well as practice and master newly developed skills, gain confidence and learn about the world around them.
"Children need the freedom and time to play. Play is not a luxury. Play is a necessity." -Kay Redfield Jamison
"When we treat children's play as seriously as it deserves, we are helping them to feel the joy that's to be found in the creative spirit" –Fred Rogers
---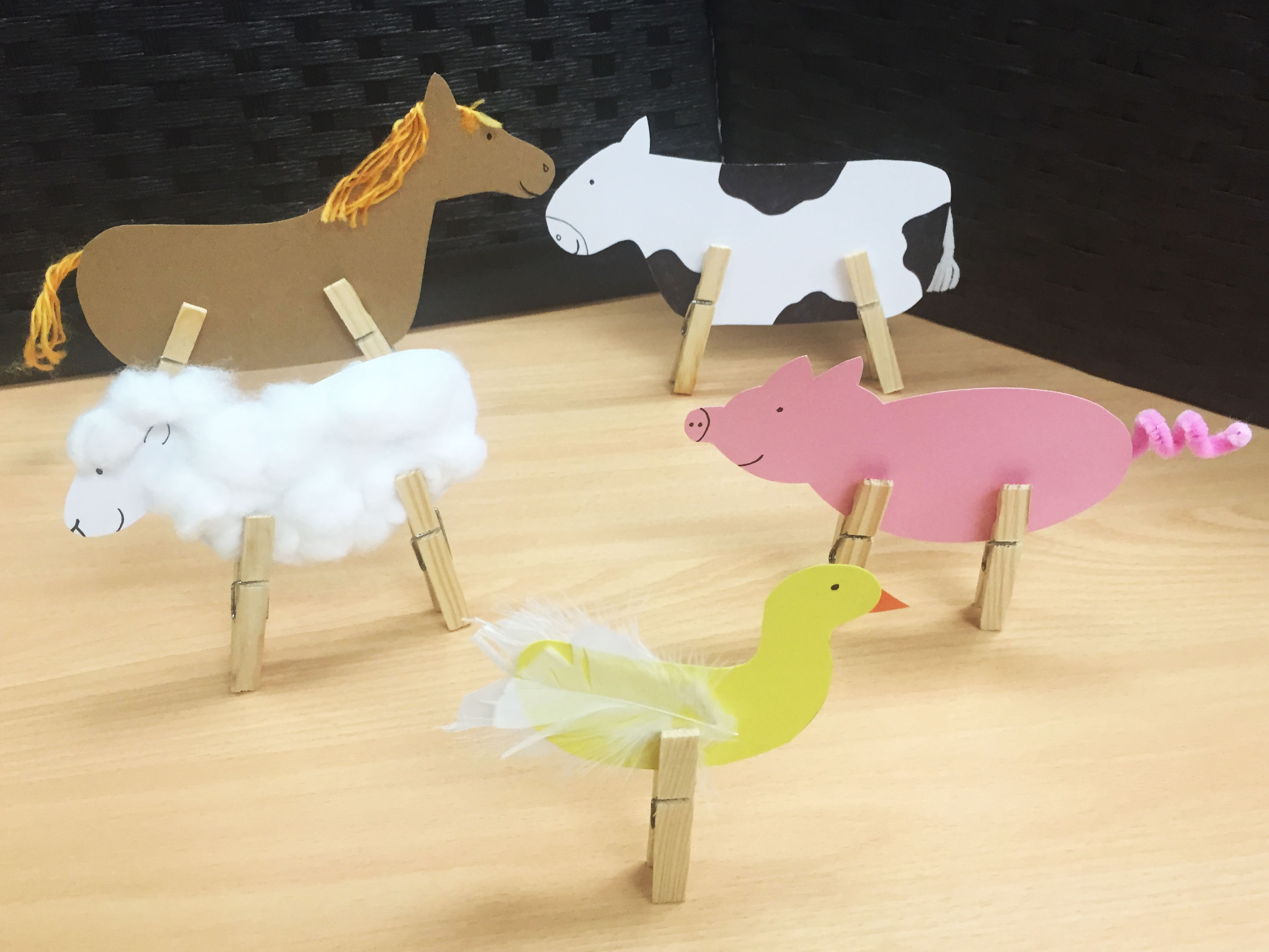 Peg Leg Farm Friends
NOVEMBER, 2015
Make some farm animals using cardboard and wooden clothes pegs...
Cut out animal shapes from cardboard - such as a sheep, goat, pig, cow, horse, chicken, duck.
You could use coloured cardboard or decorated card from a cereal box.
If you have animal cookie cutters, you could use them as a template to trace around.
You may like to add some detail to your animals. Try adding some wool, felt or material pieces, cotton wool, feathers and drawn on a faces.
When you've finished creating your animals, attach wooden clothes pegs (1 for two-legged animals, 2 for four-legged animals).
You may like to use a cardboard tray as a pen for your animals to go in and glueing pop sticks around the outside of the tray will make it look like a fence.
Previous Activities
---